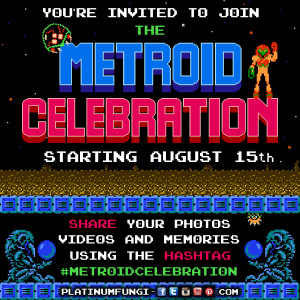 In honor of Metroid's birthday (here in the USA), on August 15th I am hosting a special tribute event called the 'METROID CELEBRATION'! You are invited to join in the fun

I'll be giving away ONE-OF-A-KIND FREE METROID THEMED PRIZES, unveiling a new Backlit Metroid NES, and more! I hope you will join me and post Metroid related photos, videos, and content using the hashtag #metroidcelebration on social media to show how much we love classic Metroid!
More info to come soon!
Stay tuned…