Attention: My server is melting from all the traffic about this Mega Man NES. Thank you to everyone who is sharing this. I've removed most of the pictures from this page to restore the site, so if you want to see all the photos please click this link!
Facebook photo album link of all the pictures so my server doesn't explode! click here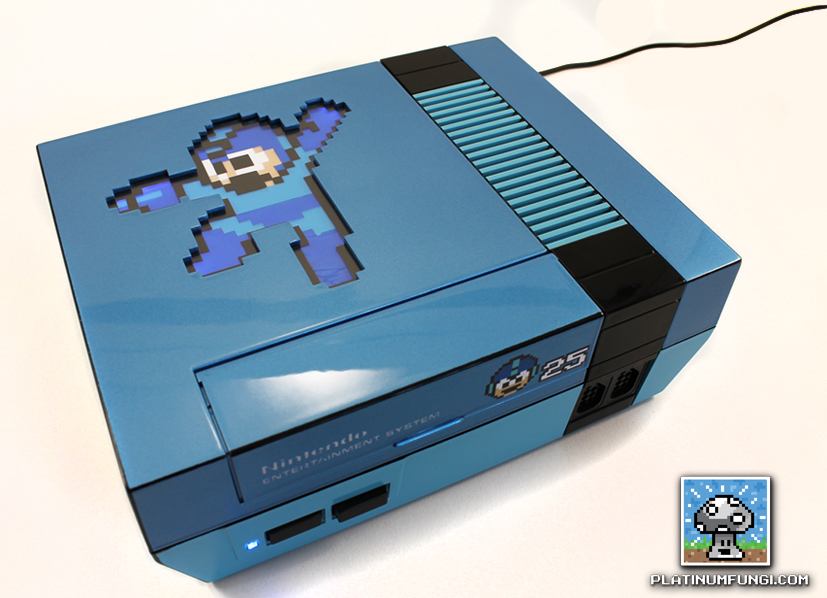 The year is 2013, and a super robot named Mega Man is celebrating his 25th anniversary.  In honor of this special occasion I present to you this one-of-a-kind NES. From one Blue Bomber fan to another, I hope you enjoy my creation.
See lots of photos and the back story after the break.