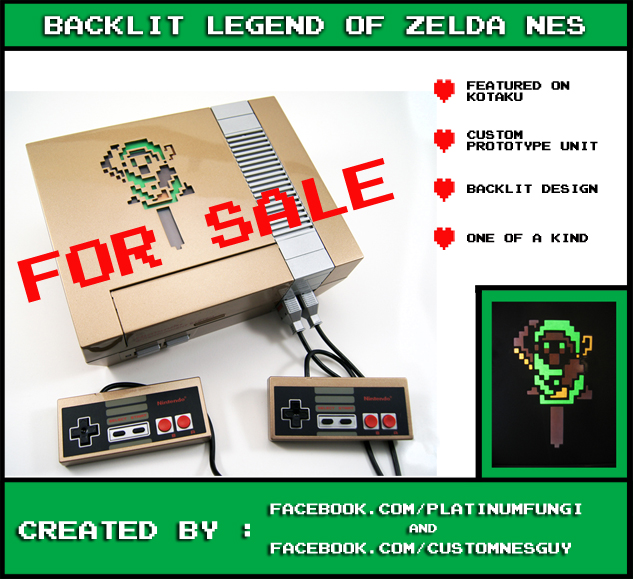 Well, the time has come to sell off my Prototype Backlit Legend of Zelda NES! This is a collaborative creation that Custom NES Guy and I made awhile back. It was featured on Kotaku and countless other gaming sites, so it is somewhat famous

The Link design was all cut out and created by hand. When I started this project I had no idea how to create something like this. I did a lot of R&D and eventually came up with what you see here. I have since moved on to other techniques, but I'm still fond of this older design.
The system and controllers are painted with all professional automotive paints and clear coat.
There is only one, and I have no intentions of creating an identical unit. So, this is your only opportunity to get this gem of a collector's piece!
If you're interested in purchasing it, hop over to my Facebook page and send me a message. Thanks!