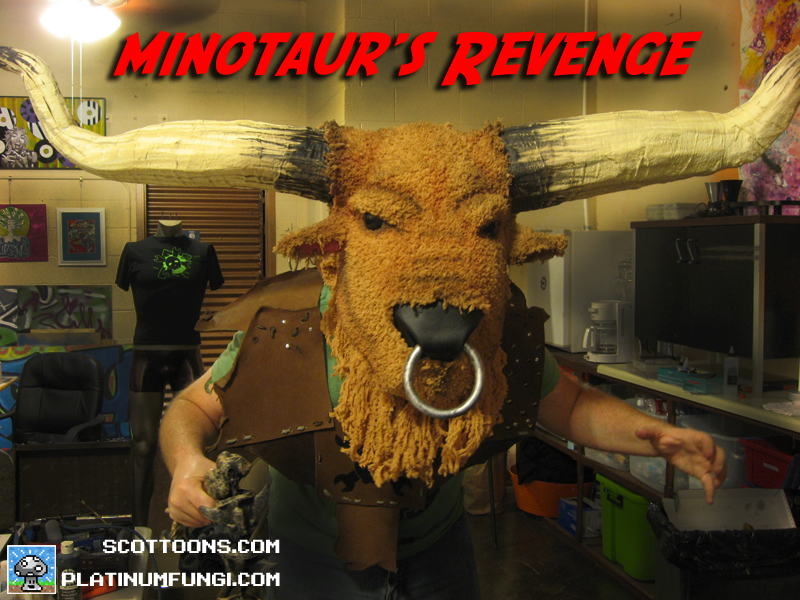 What's better than making a fun costume? Making a fun costume and then dancing around like crazy at a huge public event in said costume.  Yeaaah.
Scott Sauer and I created this Minotaur costume for him to wear at the World Maker Faire in New York. We were both part of Team Hackaday that built a game called "Minotaur's Revenge" during the Red Bull Creation Challenge 2012.
Judging by the video, I think it went over quite well.
If you like the looks of it, stay tuned – I'll have a "DIY" build guide up in the near future