Here's a super quick and easy Legend of Zelda bomb (with a lightable wick!!) that you can make in just a few hours. The most time consuming part is letting the paint dry.
Required Parts List:
A child's drinking cup, a child's juice bottle, or other "bomb" shaped plastic bottle
Blue paint. (I prefer spray paint, but it could be brush on.)
Cotton clothesline (Found at any hardware store or most hardware departments of big box stores.)
Hot glue gun with glue sticks
Optional Gear:
Flexible metal wire
Matches, a lighter, or other method of setting fire to the wick
A knife to remove any labels
A drill and drill bit of your choice. Just large enough to drill a hole in the center of the cap.
Start out by searching for a child's plastic drinking cup or a juice bottle that is "bomb" shaped.
Here are the examples I found:
You'll usually find these drinking cups for around a dollar or two in big box stores like Target, Walmart, etc, especially around summertime. They're cheap plastic with a screw off cap. They usually include a plastic straw as well.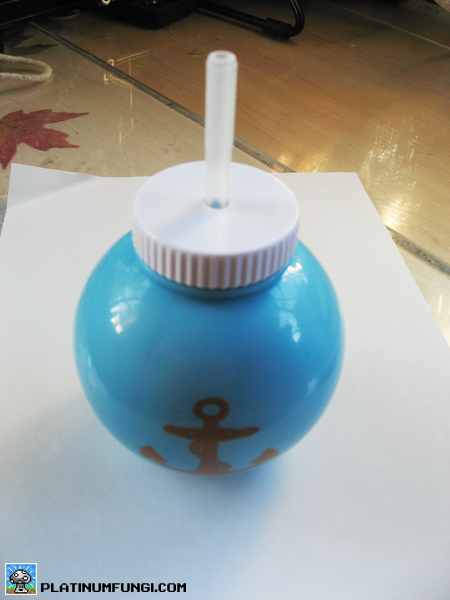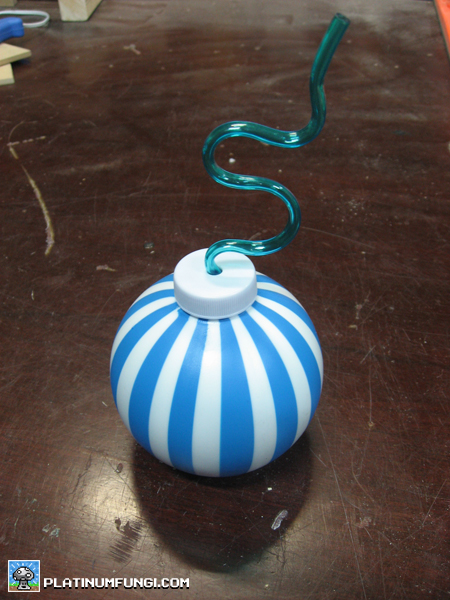 This striped cup had a label on the bottom. I checked out the website and found this style cup is still for sale. It appears that the cap might be a little different, but I'm sure you'll figure out a creative solution if need be. You can find it for sale here.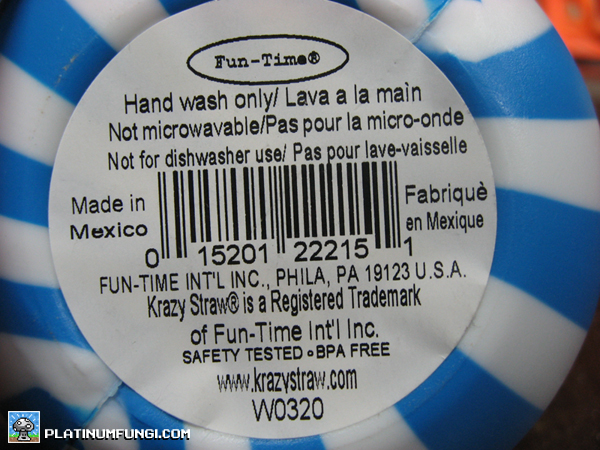 This Marvel Avengers"AquaBall" juice is currently (October 2012) sold at big box stores in the toy department. It's around $0.90.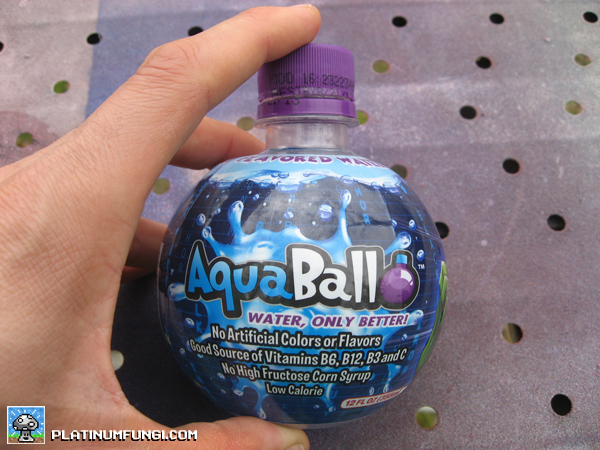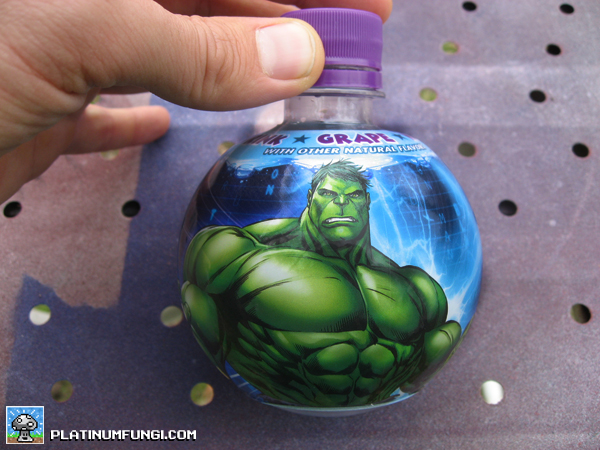 It's a little smaller than the drinking cups, but it's a great shape.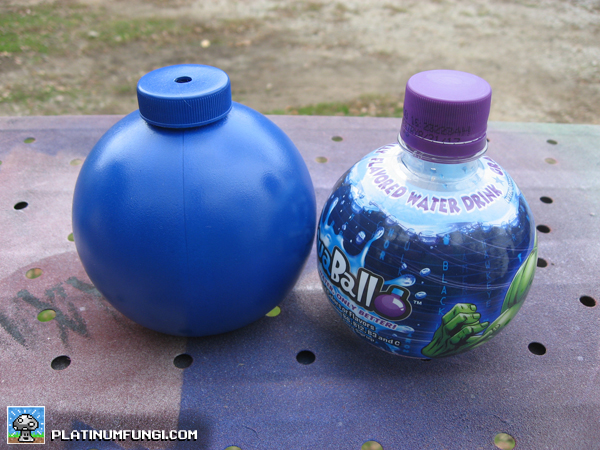 If you're using a bottle that has an exterior label, take your knife or scissors and carefully cut it off. If you're using the AquaBall, you'll need to drill a small hole in the center of the cap (not shown).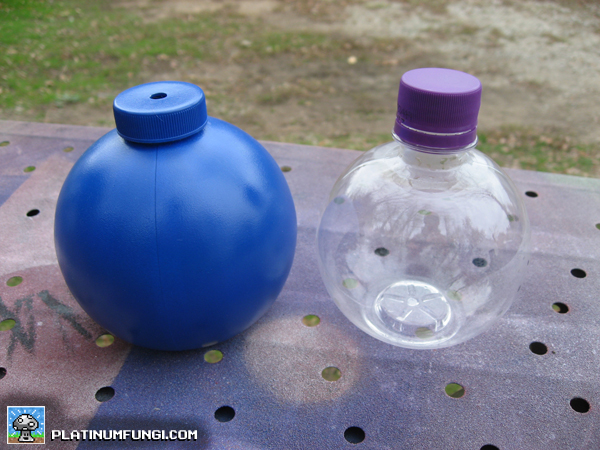 Dismantle the cup or bottle by removing any straw and unscrewing the cap.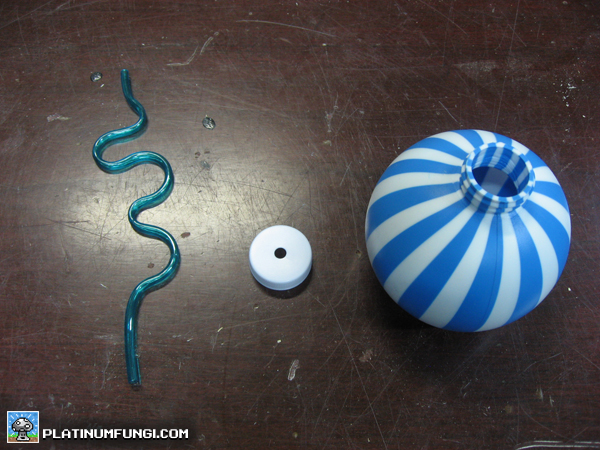 Taking your blue spray paint, paint it!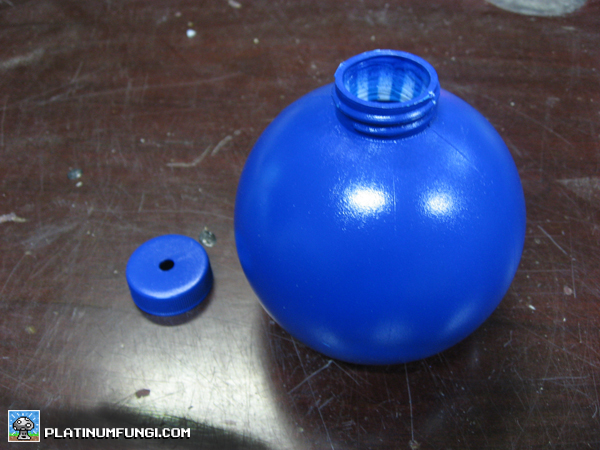 Cut a piece of clothesline that will act as the wick. This can be as short or as long as you want. Just leave enough extra that you can slip inside the bomb and glue in place.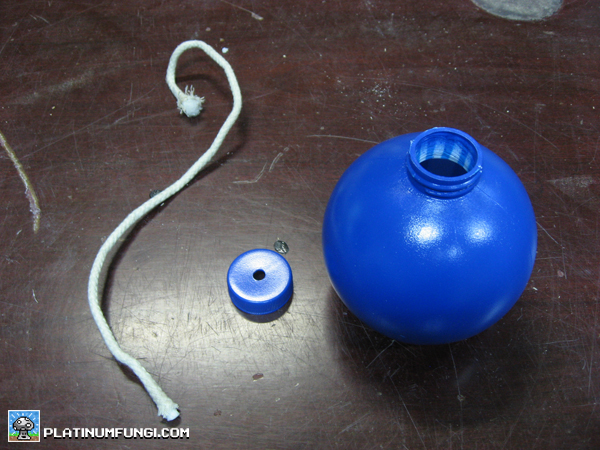 If you're OK with having a wick that doesn't hold a specific curvature/design, simply hot glue the wick inside the cap of the cup and you're finished

  Talk about a quick build, eh?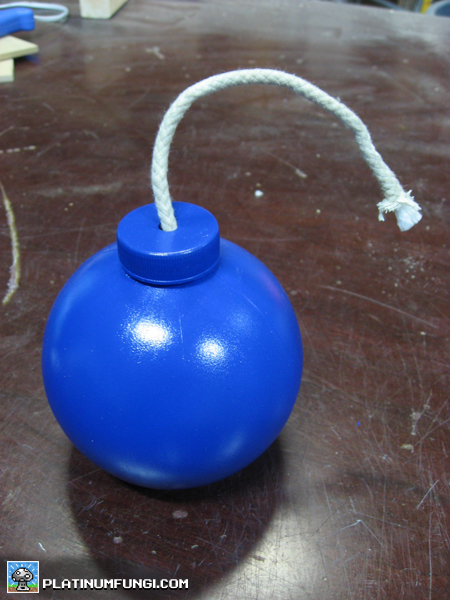 If you'd like a wick that holds a specific curvature/design, then you'll need some wire. Any wire that's significantly smaller than the clothesline will do. I had some of this multi-strand wire on hand. I carefully untwisted a single wire, and cut it roughly the length of my bomb's wick.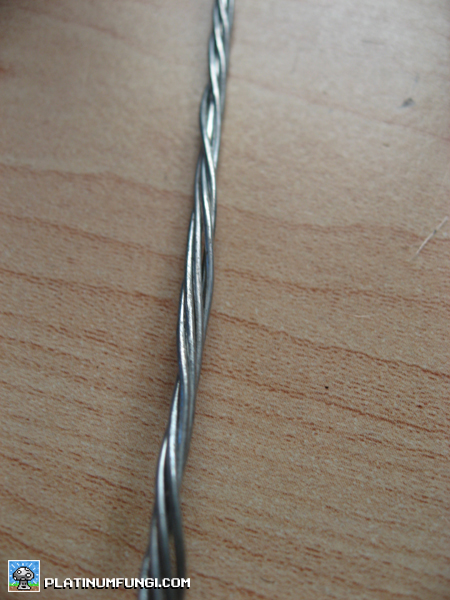 Once your wire is cut to length, take the clothesline wick in one hand, and slowly work the wire into the line. This will act as a rigid core that can be bent to a specific shape that it will retain. It might take a few tries, but you'll get there. Keep at it until you get the wire worked all the way into the clothesline.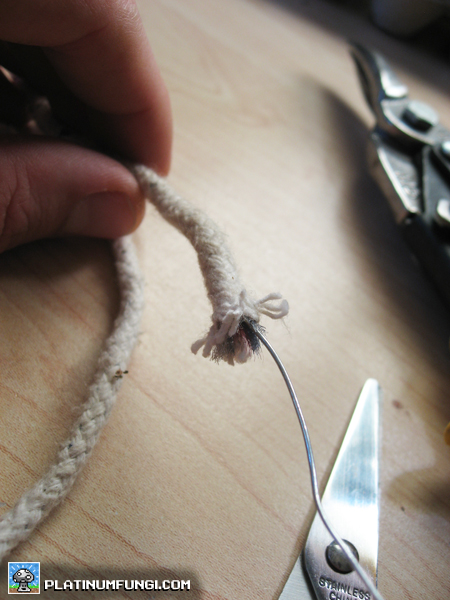 Poke one end of the wick through the hole of the cap, spiral a little of the wick around inside the cap, and hot glue it in place.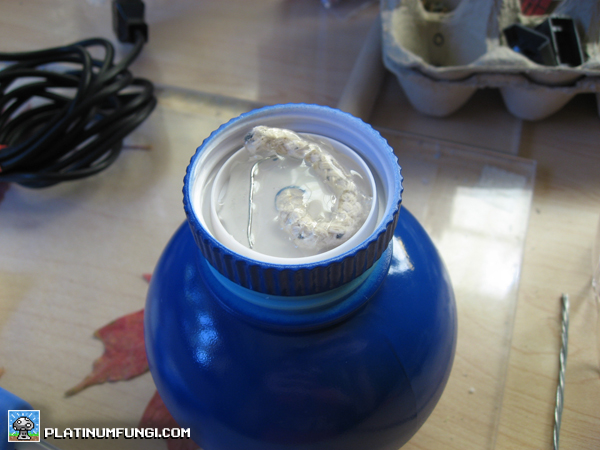 Bend the wick in whatever curvature/design you like.
There you go! A nice quick, easy, and rather nice looking Legend of Zelda bomb. Light the wick to bomb for secrets, or maybe just to impress your friends.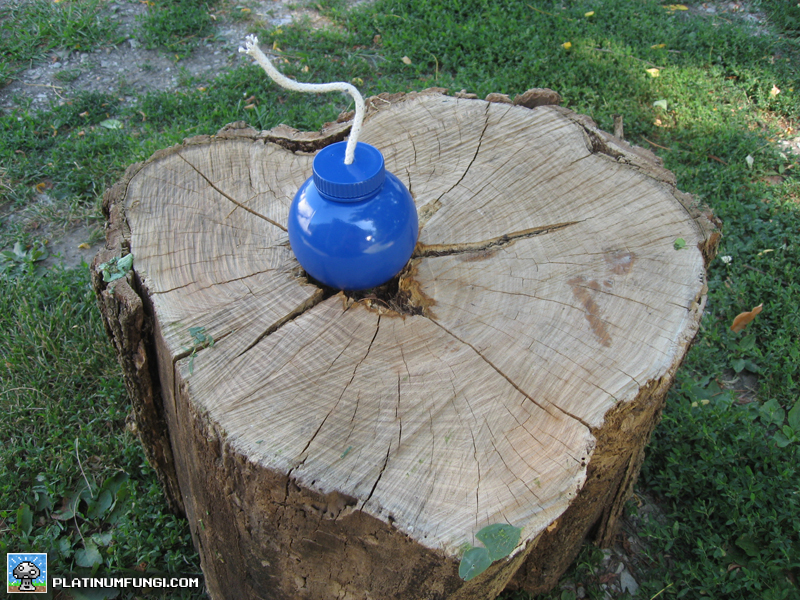 I hope you enjoyed this quick and easy Legend of Zelda bomb guide

Questions? Comments? Let me know! I'd love to hear from you.
Platinumfungi