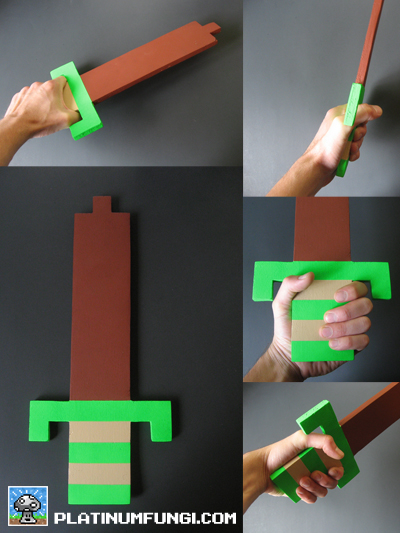 With Halloween right around the corner, I thought it would be fun to make a DIY guide for the Wooden Sword from Link's original 8-bit adventure, The Legend of Zelda. So, without further ado, let's get to it!
First things first, let's look at what the sword looked like in the game. (Remember – always do your research. It pays off in the end.) I've done the dirty work for you and mapped out all the pixels.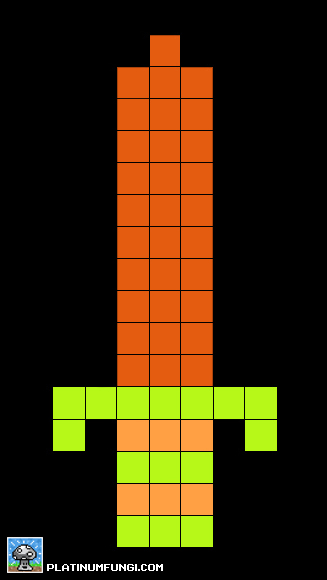 Once it's broken down into the individual pixels, it's a rather simple design. It's just a bunch of squares painted one of three different colors.
The important part you need to figure out is what size each of the pixels (squares) is going to be. This will be based off the size of your hand. Take a ruler or tape measure and rest the end right at the base of your thumb as pictured below. Pretend to wrap your fingers around the sword grip (handle) and measure what the distance is from your thumb to your curled fingers.  You can see in the photo of my monster hand that it's roughly 3 inches.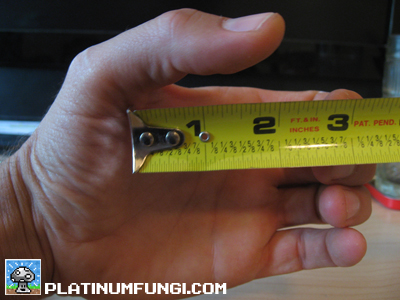 Take whatever your measurement is, and divide it by three to figure out the pixel size for your sword. For easy math, I decided to go with 3 inches even. So, 3 inches/3 = 1 inch. So all of my pixels were 1 inch square (1 inch tall by 1 inch wide). If your hand is smaller or larger, you'll have to do slightly more complicated math.
With your pixel size determined, go back to the sword diagram above and determine the dimensions of your own sword. For example, on my sword, the blade is 3 inches wide by 11 inches tall (to the tip). The grip (handle) is 3 inches wide by 4 inches tall.
Now that you have the dimensions measured out, it's time for action!
Required Parts List:
Lumber slightly larger than the height and width of your sword. (My sword was 16 inches tall by 7 inches wide. Thickness is up to your discretion. I used 3/4 inch so it was nice and strong.)
A jigsaw
Brown, light green, and flesh/tan colored paint
(A brush if you use brush/roll on paint. Omit this if you're using spray paint.)
Blue painter's tape (or cheap masking tape)
Newspaper or other material you can use for masking off parts of the sword while painting
Ruler, yard stick, or other straight edge
A pencil or other writing instrument
Optional Gear:
Safety goggles
Gloves
Primer (Use before you apply the paint for a better looking finished result.)
Your favorite Legend of Zelda music blaring in the background for inspiration
Gather your gear, turn on your music, and let's begin.
Using a ruler (or yard stick or other straight edge) draw the outline of your sword onto the board. You'll have to look at the diagram of the sword above and use your own pixel size and measurements you determined earlier on. It's a little hard to see in my picture, but you get the idea.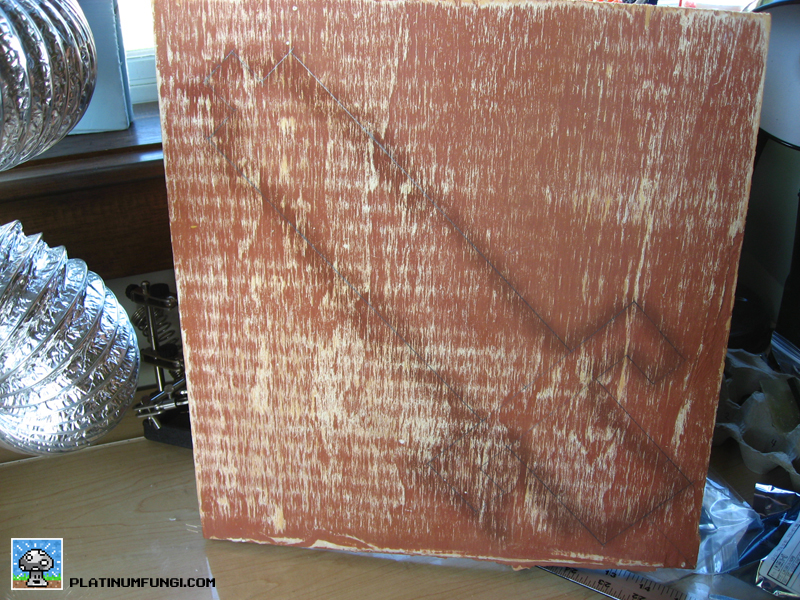 If you care about your eyes, put on your safety goggles. Using your jigsaw, carefully cut out your outline.  Go slow. Any nicks or damage you create in the wood now will easily be seen in the finished product.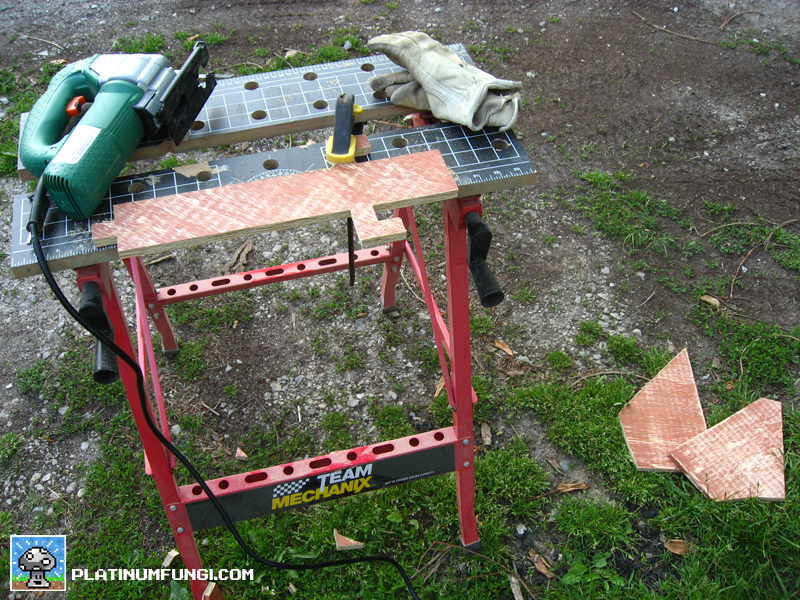 I use scrap lumber as often as possible, and the piece I used was a little rough. I went ahead and sanded my sword to smooth it out. Totally unnecessary, but if you want your sword to look as good as possible it can help.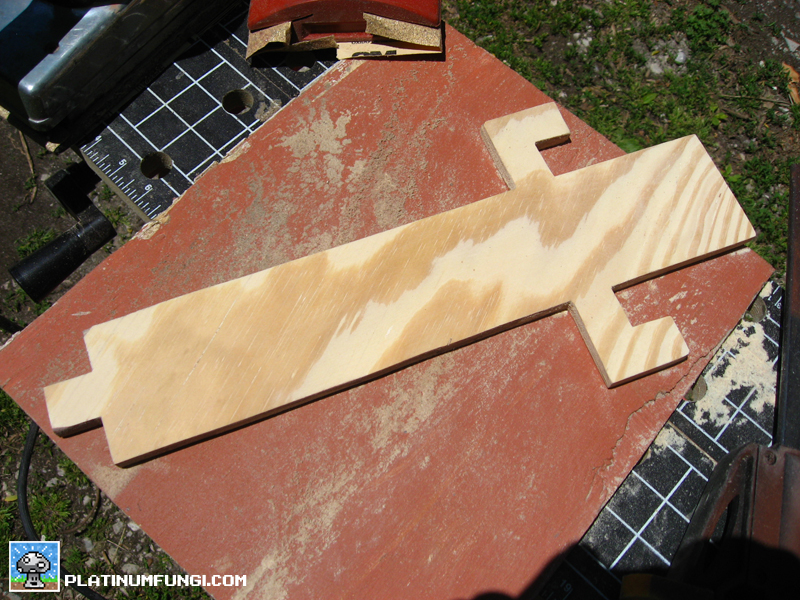 You can skip this step if you'd like, but I went ahead and put a coat of primer on before I started painting. Totally optional. Just let the primer fully dry according to the instructions on the can before you being painting.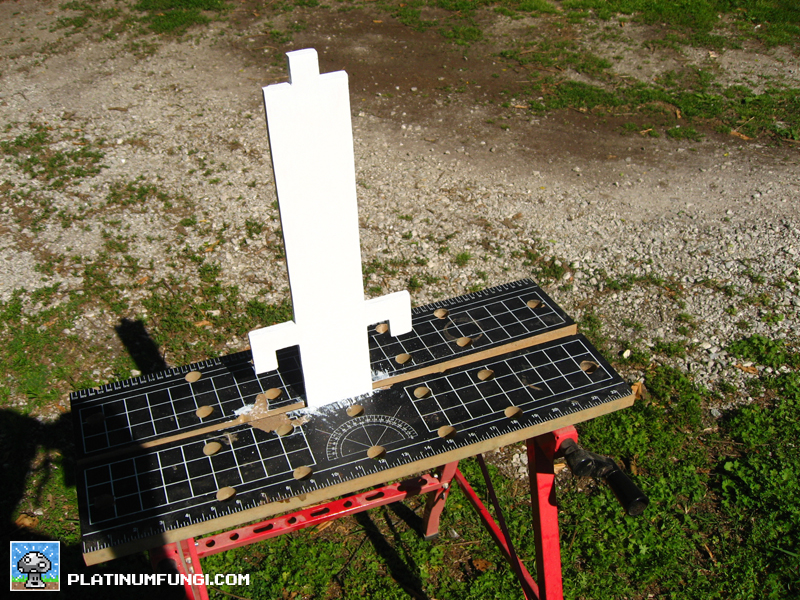 Right before you start to paint, take your ruler and draw the lines of the grip (handle). There are four sections to the grip, and then the guard above it. These should all be the same height. Drawing these lines will help you mask off and paint much cleaner lines. (On my sword, these were all 1 inch tall sections.)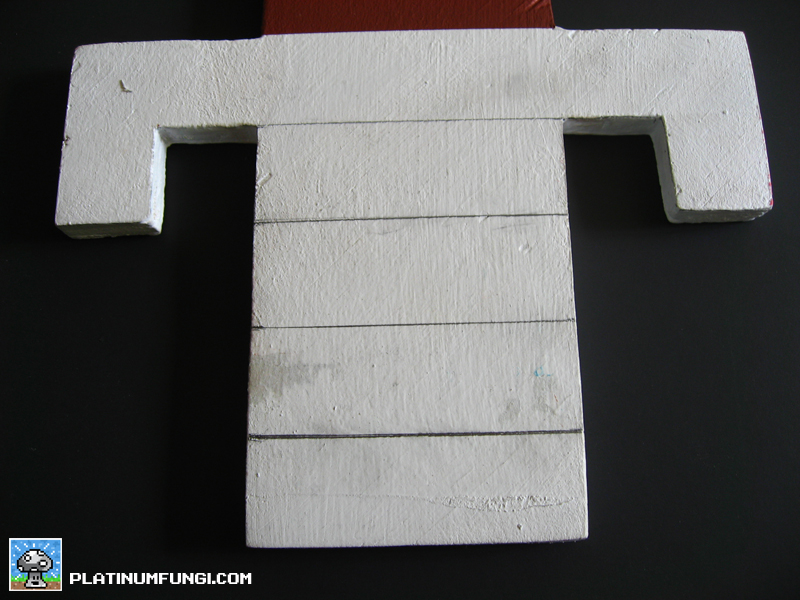 After your lines are drawn, it's time to mask off the different colored areas one at a time. Use multiple layers of newspaper to cover large areas like the blade. Seal all the edges carefully with the masking tape to ensure no over spray. Then paint, paint, paint!
Here you can see I just finished painting the light green parts. (The painter's tape that's masking parts of the grip and the edge of the blade can be seen if you look closely.)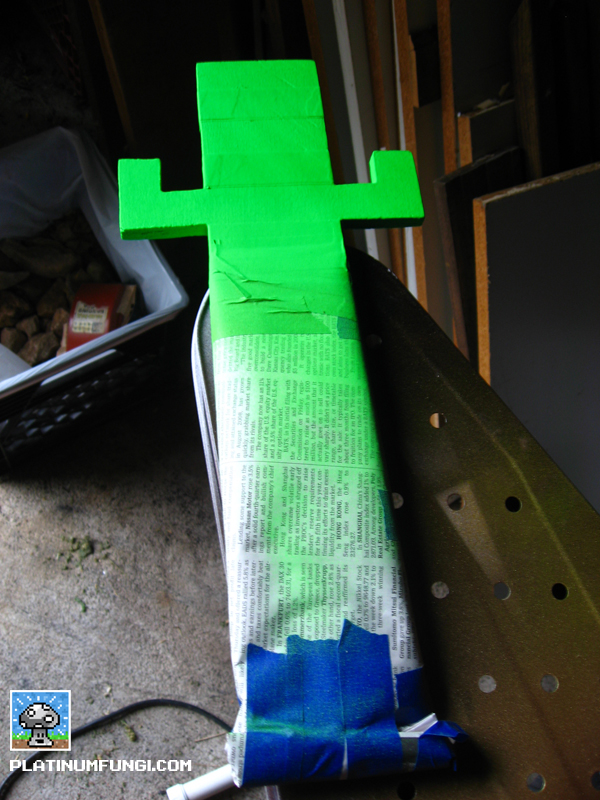 Continue carefully masking off and painting one color at a time. Let everything dry before you move on to the next color. Here I've just painted the flesh/tan parts. Again, you can see the painter's tape and newspaper that is masking off the areas I didn't want to get paint on.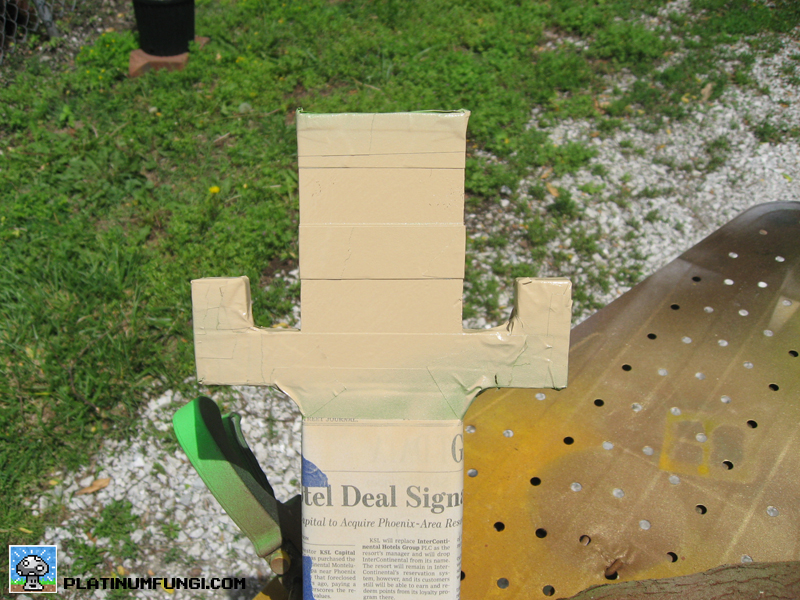 And there you have it! One 8-bit Wooden Sword that's actually a wooden sword.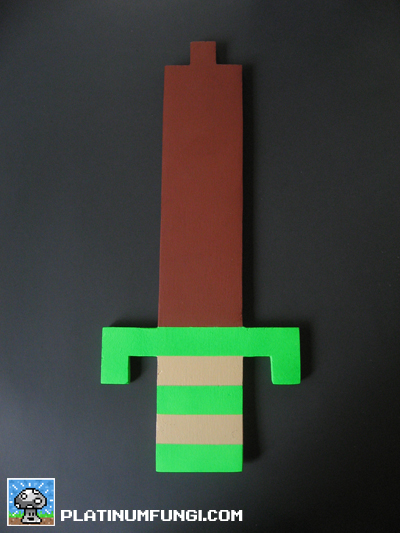 Well, have fun and enjoy your new sword! Just remember, don't stab the OLD MAN…he shoots fire.
Let me know if you have any cool adventures with your new gear. I'd like to hear about them

Questions and comments are always welcome. Thanks for checking out my DIY guide!