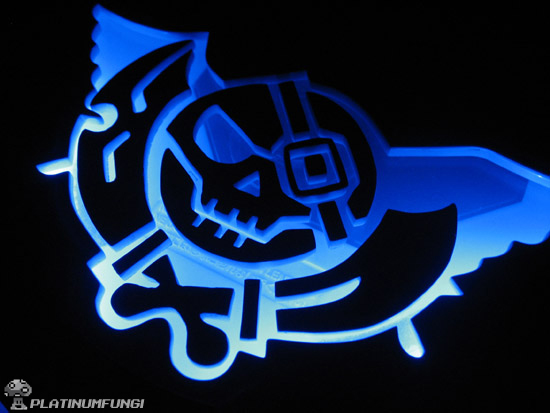 A one-of-a-kind Sega Dreamcast mod based off the Blue Rogues' flag from the awesome RPG Skies of Arcadia. Made for a member of the Digital Press forums. Check out the photos and full write up after the break.
One day I received a message from a member of the Digital Press forums who was interested in having me create a custom Skies of Arcadia themed Dreamcast for his collection. We talked about different designs, and finally settled on the flag of the Blue Rogues – a skull with an eye patch, crossed cutlasses, and wings.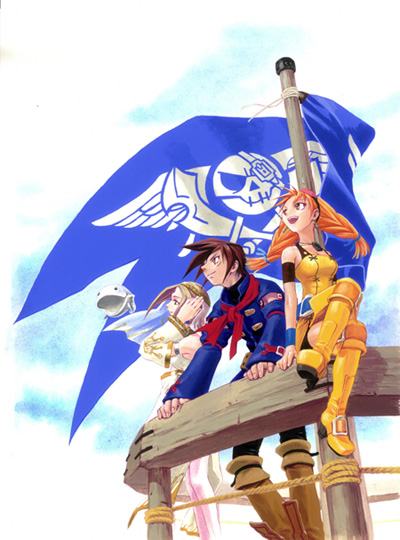 I had never done a Dreamcast case mod before, so it presented a fun challenge: very limited clearance inside the disc tray area, the edges of the lid are slightly curved, and there's limited "canvas" space to work on.
After playing around with the limitations of my tools, I started drawing out my design on the dismantled system.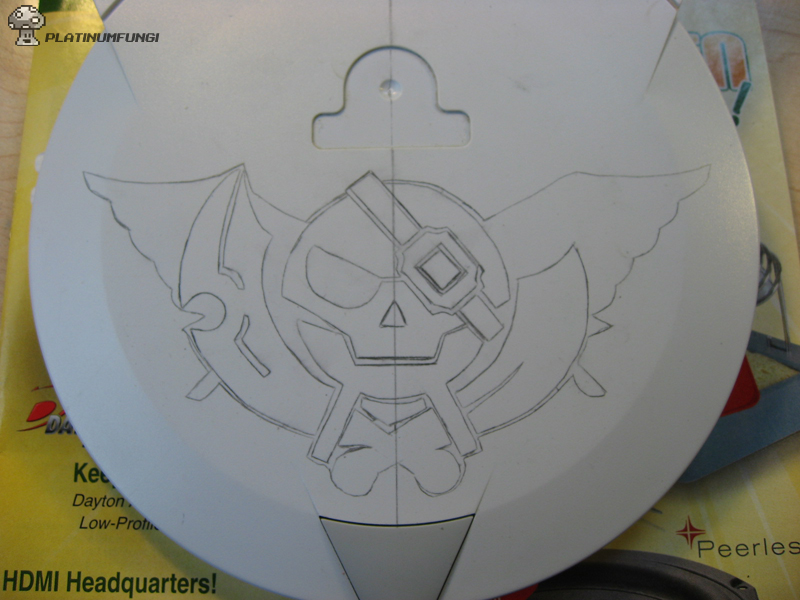 After cutting out all the negative space, I was left with a pile of little pieces. I started to wonder if this was a good idea… Arranging them back in their appropriate places and gluing them down was going to be difficult.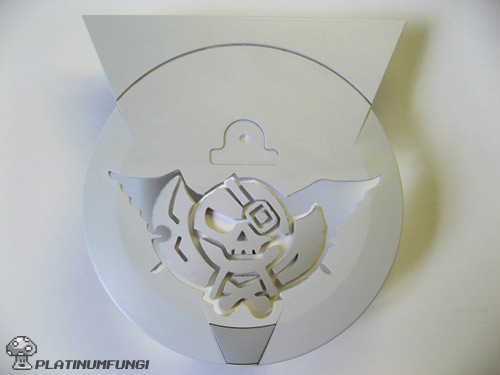 I spent an insane amount of time sanding, but it paid off. I was able to get the edges pretty smooth and I was satisfied enough to move on.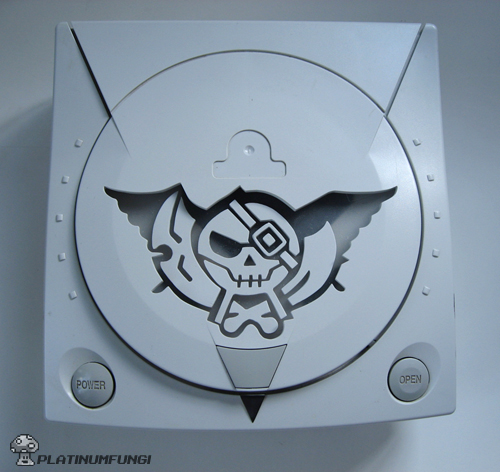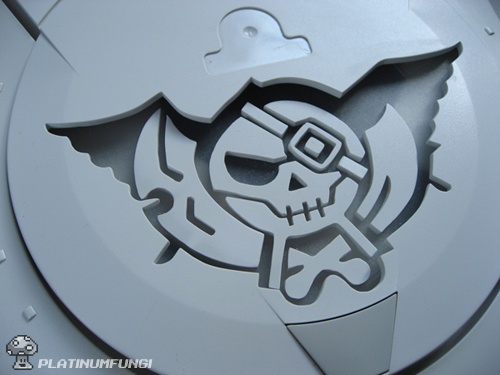 I sent it over to "Custom NES Guy" aka "Jayrod2″ to paint. If you're not familiar with his work, check it out.
The system itself was painted white, with dark blue used for the power and open buttons and the controller port numbers. A healthy layer of clear coat protects and makes it shine like glass.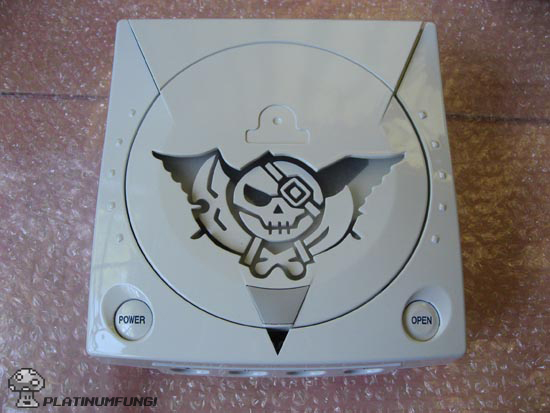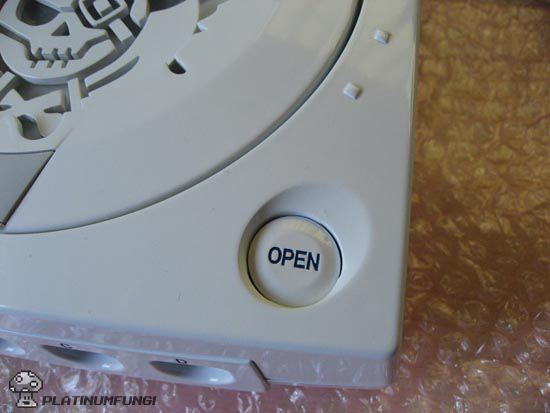 Then it was time to add the LED lighting. I drilled four holes in the bottom of the disc tray area, then wired up and mounted the LEDs inside the system. The tops of the LEDs just barely poked through. I installed a slide switch on the back of the system so if you want to turn the LEDs off, you can. I also swapped out the stock orange LED for a blue one to match the color scheme.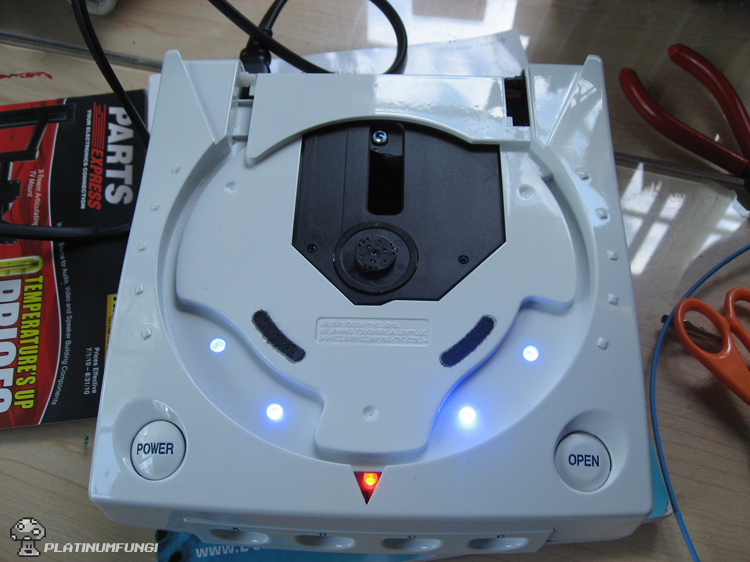 The final step was a major pain – gluing all the little pieces in place on a sheet of thin clear acrylic.
Check out the gallery for all the finished photos. Hope you enjoy