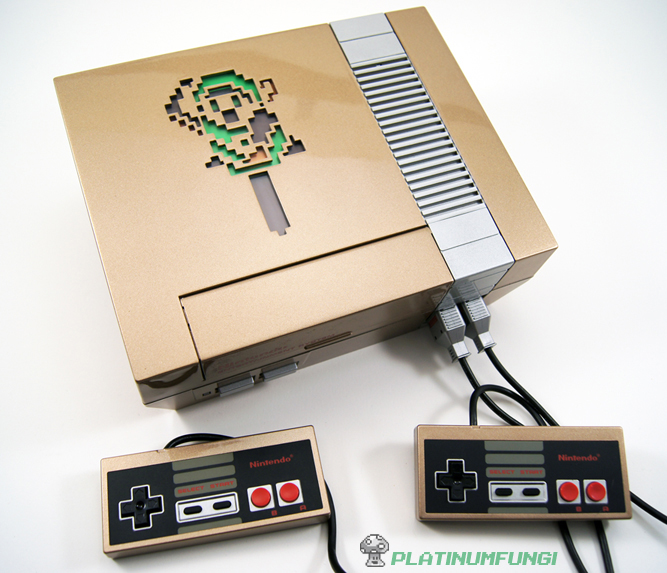 I grew up playing the Legend of Zelda on the NES and to this day it holds a special place in my heart. I created this as a way to celebrate the 25th Anniversary and in a way says "thanks" for all the great times I had. Check out the gallery after the break.
Link lights up when the system is powered on! I made the color scheme try and represent the original box art – mainly gold, a fair amount of silver, with slight accents of red.
Special thanks to "Custom NES Guy" aka "Jayrod2″ for the paint job! Make sure to check out his youtube channel to see lots of examples of his mad painting skills.